See you in Vrchlabí 
The Liščí kopec (in English it means "Fox Hill") holiday cottages offer accommodation capacities in self-catering holiday cottages and mobile homes.
This year we are introducing a new type of accommodation – a glamping tent.
The accommodation provides a quiet location in the beautiful surroundings of the Krkonoše countryside, close to the towns of Vrchlabí and Špindlerův Mlýn.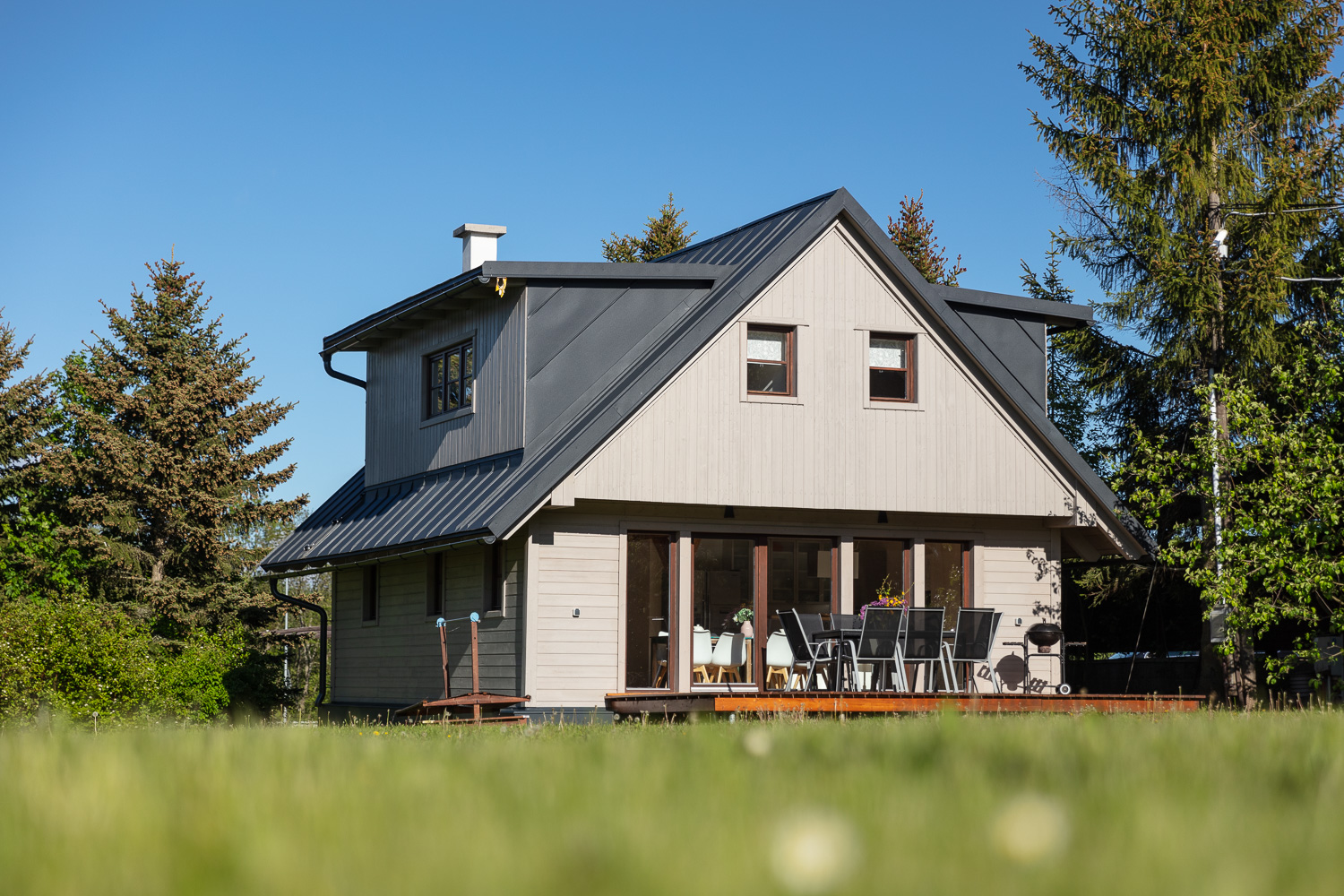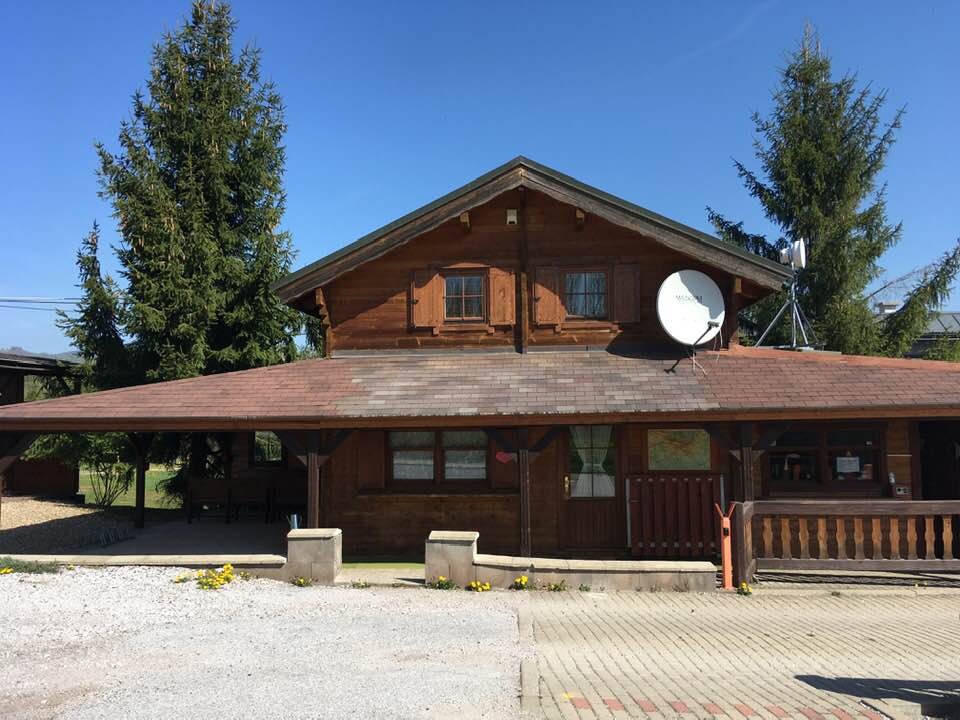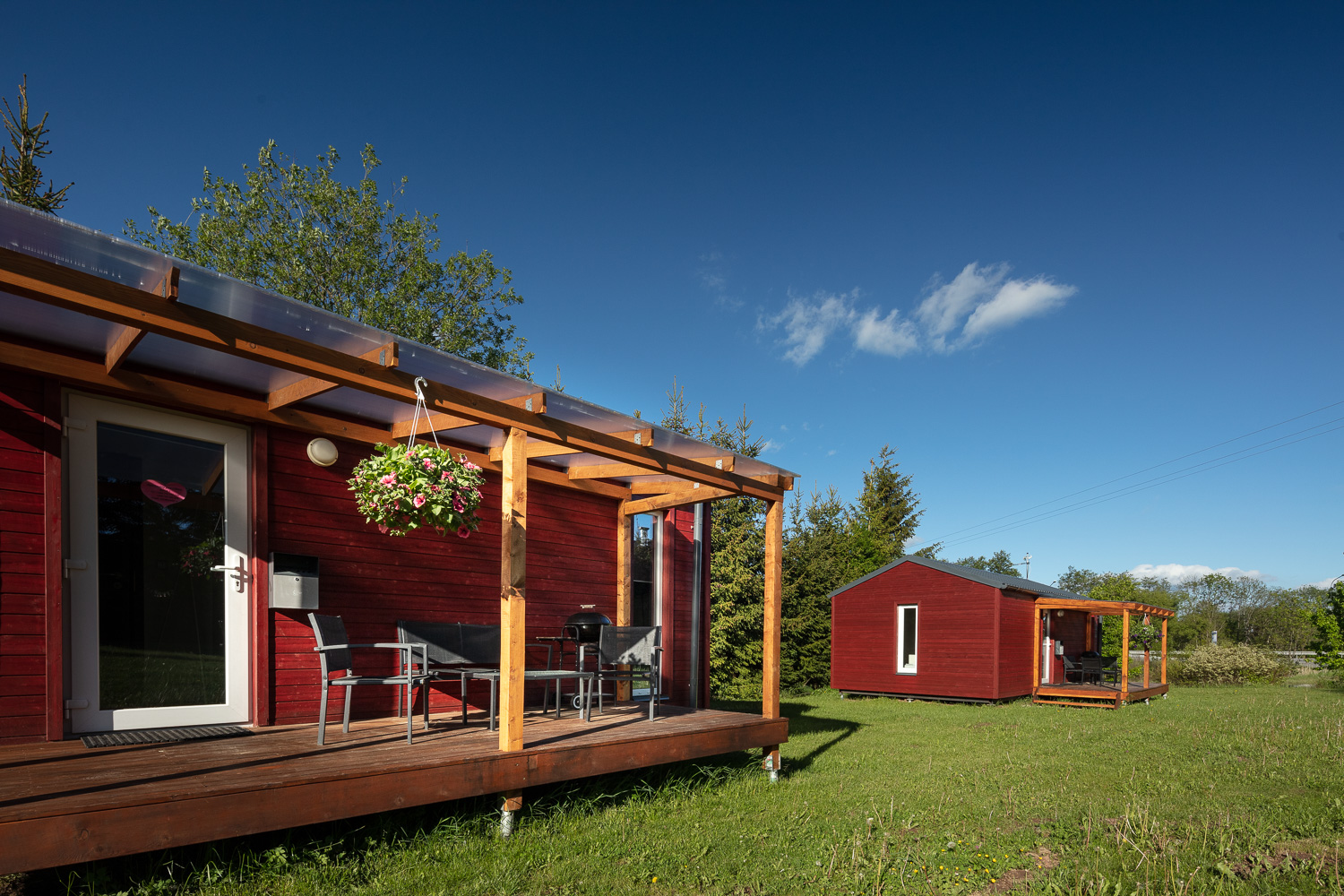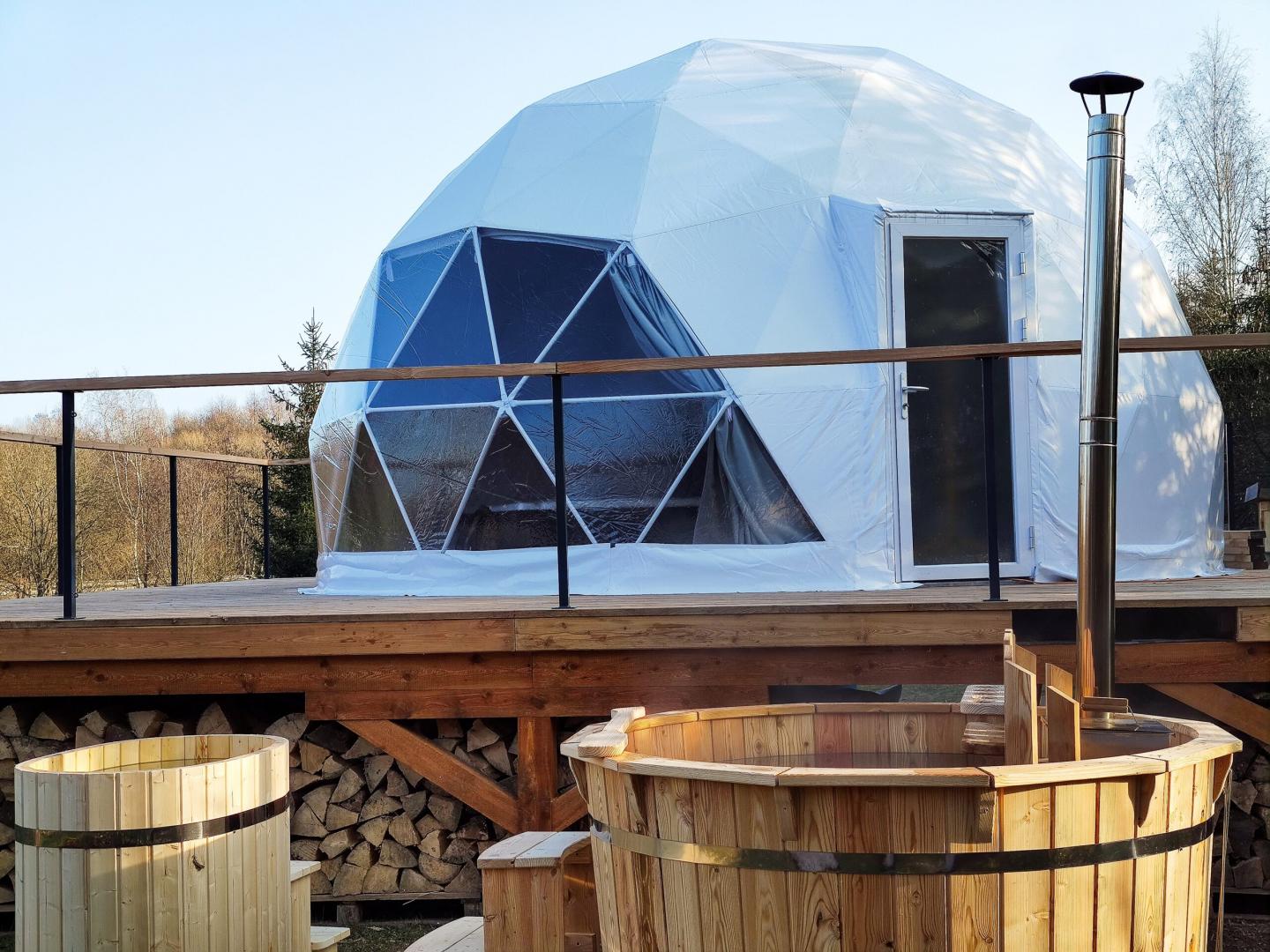 The modern accommodation facilities and attractive location make this an ideal spot for your active holiday, all year round.
It is a great place for relaxation, and a perfect starting point for your active holiday.
Quiet location, open terraces with barbecues, a swimming pool, parking available within the premises.
All this will make your holiday perfect.
 Ideal not only for families with children but also for larger groups.
< ... Vložte kód ... /> en
Free parking
Directly in front of the cottages
Pets welcome
(at a fee of CZK 150/night)
Holidays in the Krkonoše Mountains
This exceptional location on the border of the Krkonoše National Park provides many opportunities for bike trips (bike rental available), hiking, fishing, archery, skiing and ski tuition (ski rental and service + ski school available). There are cross-country skiing tracks starting directly from our premises and perfectly maintained all through the winter. 
Discounts Available
www.ski-school.cz and www.yellow-point.cz
There are various types of adventures and attractions available for our guests.
Every day in the main season, there is a wide offer of services offered by two leading local leisure time agencies: K+K Ski-School and Yellow Point
We offer discounts for summer and winter activities. Ski schools and rental shops, rope adventure parks, quad bikes, bike and e-bike rentals ...
Offices in Vrchlabí – Herlíkovice, Špindlerův Mlýn and Janské Lázně 
Discounts will be provided upon your arrival 
Chalupa až pro 8 osob s privátním wellness březen 2022 The place is located near downtown and has nice view and bath tub outside. It was best place to celebrated my aniiversary in Europe with my friends!!:)
Seonggeun, Soul, Jižní Korea
Chalupa až pro 10 osob s privátním wellness leden 2022 Chalupa až pro 10 osob s privátním wellness Ein tolles Haus mit allem was das Herz begehrt. Highlight ist natürlich der Whirlpool sowie der Kamin. Gerade im schneebedeckten Winter versprüht dieser Ort eine Gemütlichkeit. Skigebiete, Wanderrouten und Einkaufsmöglichkeiten sind zügig mit dem Auto erreichbar. Optimal sind wohl 8 Personen, aber es ist auch Platz für mehr. Die Gastgeberin reagierte stets zügig, und sehr freundlich, der Check-In war unkompliziert. Gern mal wieder.
TOM
MOBILNÍ DŮM The cabin is really warm and cozy. There is a lot of space. It's close to mountains so it's a perfect place if you are planning some ski activities.
GrzegorzHodnocení od hosta Grzegorz Jan 18 – Jan 19, 2020 · Apartmány a chalupy pod Liščím Kopcem
SRUB: Gabriela moc Prijemna a rychle se snaží vyřešit drobnosti .Jinak jeďte směrem do Vrchlabí ,je hned u celníci . Mne moc vše líbilo .Urcite doporučuji !
GalinaHodnocení od hosta Galina Jan 10 – Jan 12, 2020 · Apartmány a chalupy pod Liščím kopcem
Gabriela is really responsive and helping. We forgot our keys inside and she really helped us in the situation. Location is quite unique too
NarjeetHodnocení od hosta Narjeet Dec 25 – Dec 28, 2019 · Apartmány a chalupy pod Liščím Kopcem
The venue is very comfortable, cozy, warm and feels homey. Great kitchen of which we did take advantage for our collective 'cooking workshop'. Gabriela was a very professional, hands-off host which worked for us nicely.
Pavel - Srub